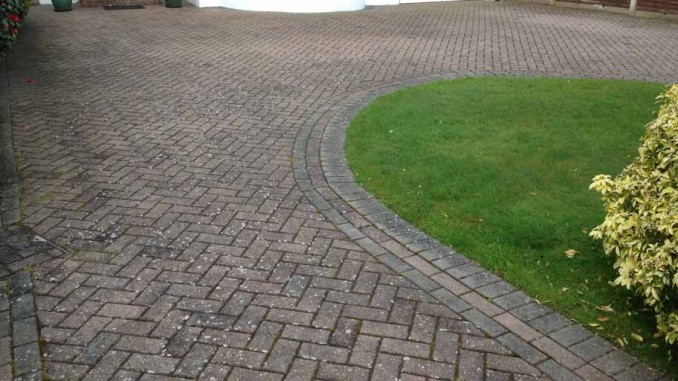 This customer in Ickenham had their driveway cleaned by another local company a couple of years ago. Unfortunately, they were left with muck sprayed all up the walls, garage door, pavement, plants and even the neighbours car – which they had to pay to have cleaned!!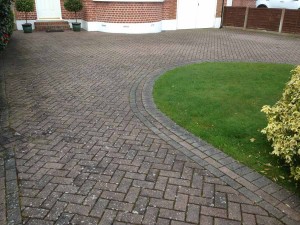 As always, after the pressure clean, I have rinsed down the walls, plants, fences, grass, plant pots, pavement (I kept all the mess contained, with no over spray into either neighbours property – it's not hard when you know how).
I've also cleaned the customers window frames and windows.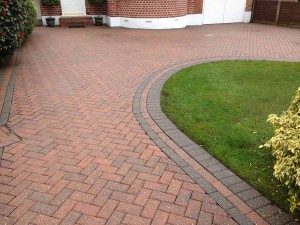 Now all I need to do is re-sand the driveway with kiln dried sand.  This needs to be done after a day or two of dry weather to allow the block paving to dry out properly – if you choose to do it yourself, then don't do it too soon, or it sticks together and does not brush in properly.
When it comes to driveway cleaning, a good sign of a Rogue Trader is someone that says they will re-sand it the same day as the cleaning!